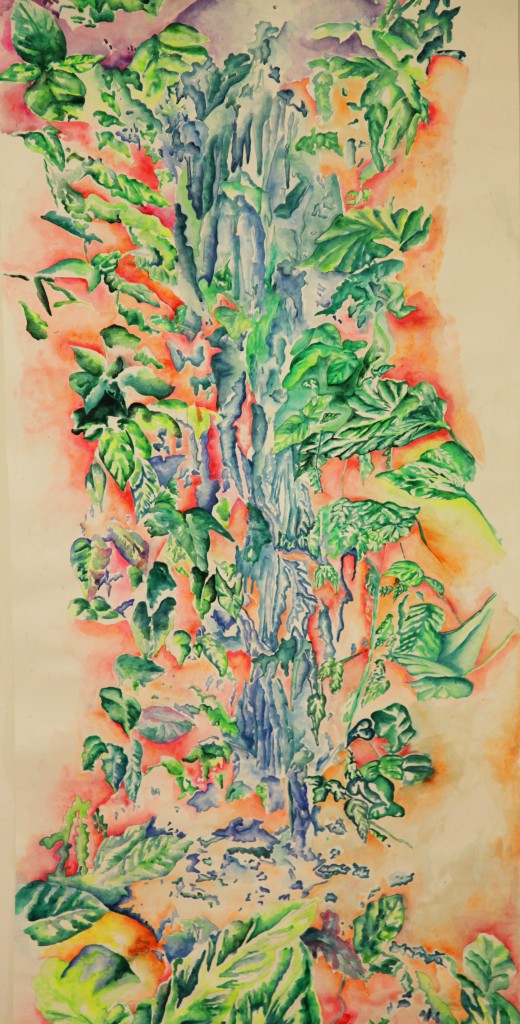 I am fascinated by nature. When surrounded by the natural world, I experience a personal connection with my environment. This experience is something, which I seek to explore and glorify within my work.
I continually collect photographs of natural landscapes and botanical gardens.  The materials I use, along with my use of colour, refer to the man-made quality of botanical gardens.  Ultra-violet colours allude to the artificial through their hallucinogenic brightness, capturing the fantasy-like utopian world that I desire to imitate in my work.
I am greatly influenced by the Arts and Crafts movement and Art Nouveau, in which natural forms were key in home décor and furnishing design.  I feel calm and relaxed in natural surroundings and thus I seek to subtly bring the outside indoors, creating wallpaper to surround the viewer in a natural theatrical environment.